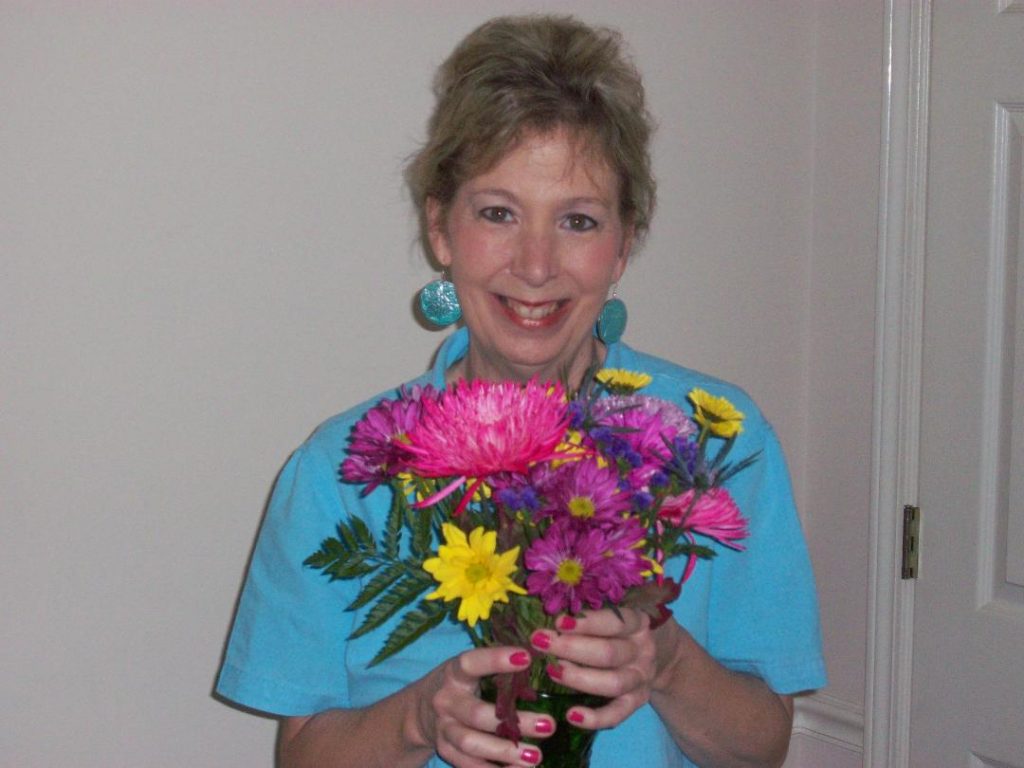 Patti Jo was a kindergarten and first grade teacher for many years until severe back problems forced her to retire. Although she's missed working with little ones, she is thrilled and blessed to be able to now write full-time.
She loves Jesus, her family, cats, and coffee. Patti Jo is married with three grown children, two sons-in-law, and was recently blessed with the most precious grandbaby ever.
She is so happy to be a Forget-Me-Not Author and looks forward to connecting with lots of readers. You can connect with her at the following places:
Facebook: www.facebook.com/authorpattijomoore
Blog: http://catmomscorner.blogspot.com
Her website is coming very soon!
Patti Jo loves sunflowers, and this is one of her favorite sayings:
We can learn from the sunflower.
Keep your face to the sun (Son),
And the shadows will fall behind you.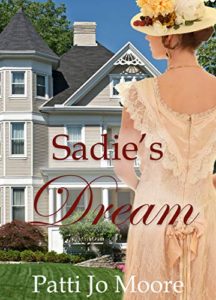 After being deceived by her beau the previous year, library worker Sadie Perkins feels she's meant to remain single and serve as a missionary to orphans in Africa. Her plan is to return home to Riverview after a year, and open an orphanage in a lovely house she's admired since childhood. She didn't plan on losing her heart to someone who intends to demolish the house.

Widower Shaun O'Leary of Savannah yearns to make his father proud, and hopes to accomplish that by overseeing a hotel project in the town of Riverview. But first he must have a house demolished before hotel construction can begin. After meeting lovely Sadie Perkins in Riverview, he's puzzled why she seems upset when he mentions his plans. He's also saddened that she's leaving for Africa soon, because he's fallen in love with her.

As Sadie prepares to board a ship, she finally has peace and realizes what she should do, yet still feels sad that the house she loves is to be demolished. When Shaun suddenly has an idea to save the house Sadie loves, he rushes to the Savannah port to tell her, but the ship has sailed. When things seem hopeless, can dreams still come true?  AMAZON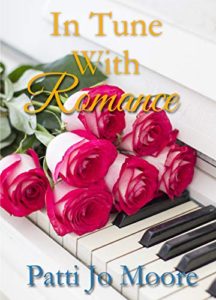 Meg Mills is thankful she relocated to Coastal Breeze after becoming widowed two years earlier. As she makes plans to achieve her dream of owning a small bookstore, she begins doubting herself after being harassed by her late husband's stepmother. She's also confused at her strong attraction to the shy, lanky piano tuner who arrives for an appointment one day.
Todd Davis is grateful for his aunt's encouragement to move to Coastal Breeze after a painful divorce, and is soon captivated by an outgoing piano tuning client. But he's an introvert, and feels certain the pretty widow wouldn't be interested in him. When Todd is hired as the local church's choir director, he hopes this will help him get to know the attractive widow better—if he can come out of his shell.
When the cousin who bullied Todd as a youth unexpectedly arrives in Coastal Breeze, Todd must confront his greatest fear, while getting past the pain of his memories. Meg worries that her exuberant personality has driven Todd away—until she learns the truth about his past. Can two people who are polar opposites help each other and find romance in the process?  AMAZON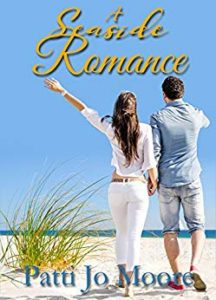 Emma Hopkins hopes to put the past behind her when she moves from South Georgia to a quaint community on the Florida gulf coast. Tired of fearfully looking over her shoulder, she enjoys working in her aunt's gift shop, and is attracted to a handsome customer who stops by one day.
For three years Thomas Wilton has carried a burden of guilt for his sister's car accident. Although his sister has adjusted well, Thomas has made her the main focus of his life. When his boss insists he move to a community on the Florida gulf coast, Thomas can't deny his attraction to a lovely gift shop employee there.
The couple's relationship is jeopardized by a misunderstanding, but Thomas apologizes after realizing how unhappy he is without Emma. Both are cautiously guarding their hearts, but when Emma's life is threatened, Thomas realizes without a doubt how much he loves her. Could their seaside romance become a permanent happily-ever-after? AMAZON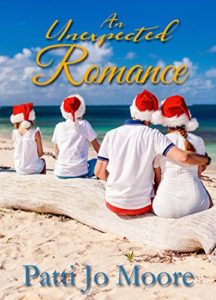 Gracie Norton has happily relocated from north Georgia to a quaint community on Florida's gulf coast. Since she loves children and animals, she's thankful for her new job as a veterinary assistant, and she's drawn to the precious twins who've moved in next door. Their handsome but reserved father is a different story, however.
Widower Blake Donovan hopes moving his young twins to a small coastal town will give them all a fresh start. Yet his dissatisfaction with his job and his unwanted, growing attraction for his pretty neighbor are frustrating him. He wonders if he will ever feel a sense of peace again.
When a serious situation occurs, Gracie must overcome her biggest fear to help Blake and his twins. In doing so, she realizes how much she cares for the children and their father. Blake's medical emergency results in a restoration of his faith—and helps him realize he can't deny his feelings for Gracie. Could young twins be the matchmakers to bring about an unexpected romance? AMAZON