Want to learn more about author Niki Turner? Visit her website at www.nikiturner.net for information about past and future releases.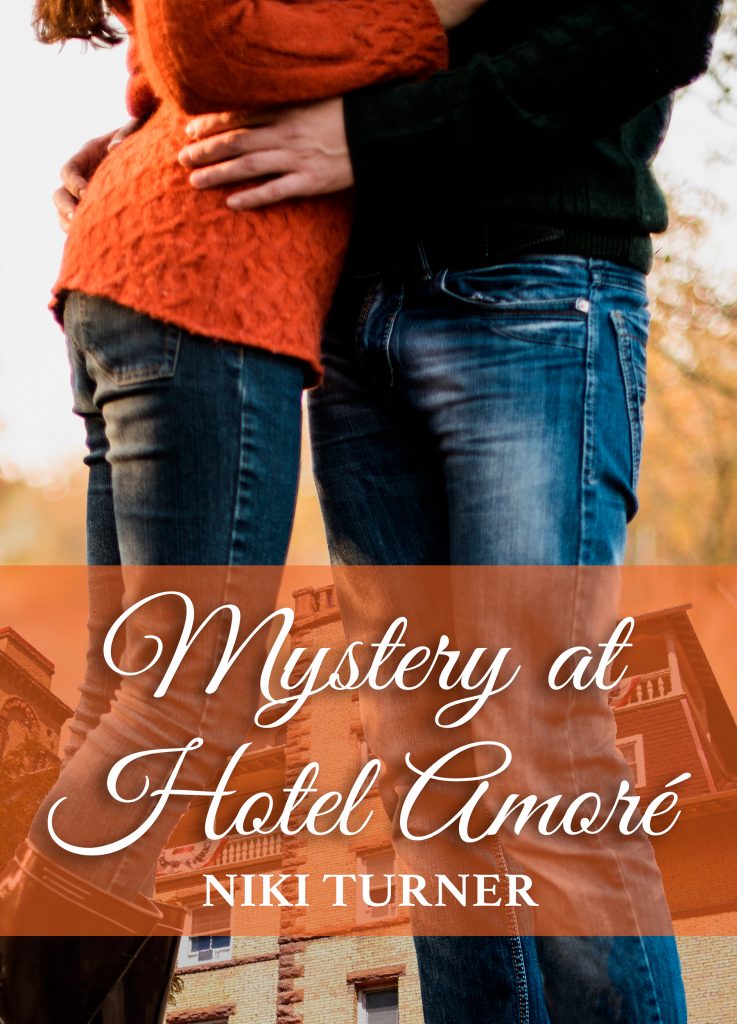 Almost twenty years ago, six wayward youth were sentenced to a working summer at the Hotel Amoré that transformed their lives. When an unexpected death brings them all together, everything will change again, for better or worse. Quinn Harris and Byron Sullivan never admitted their feelings for each other before, but now a mystery from beyond the grave may end their romance unless they can reveal the truth. AMAZON
Colorado, 1899
Widow Calico Banks is unprepared for the whirlwind who is Pinkerton agent Marshall Franklin. Calico's husband's death a year earlier left her to raise their daughter and run their general store alone, but the evil forces that contributed to her husband's demise aren't through with her yet, and it will be up to Calico and her Pinkerton detective to find justice for her husband and protect her daughter from harm. AMAZON
Who's afraid of man's best friend?
Once bitten, twice shy—so the saying goes. Journalist Rebecca Madison has been phobic about dogs ever since a childhood attack left her with emotional and physical scars. She's afraid of dogs and afraid to trust people. Now she's been assigned to interview Donovan Drake, a former war correspondent with PTSD who keeps to himself on his grandparents' Colorado ranch. Both wounded, in different ways, they'll have to conquer their fears and learn to trust one another to get what they both want. AMAZON
Lark's loyalty to her friend will put her in mortal danger unless she can learn to trust the handsome outlaw who steps up to save her.
Lark Livingston impersonates her best friend to help her run away with the man she loves, but the ruse goes awry when her identity is revealed. Lark will have to put her trust in a man who looks like an outlaw if she wants to escape a deadly trap.
Roman Dunning is on the hunt for his brother's killer as a temporary Pinkerton agent, but the trail is going cold. When he runs into a pretty little hotel maid in trouble, he can't help but come to her rescue. AMAZON
Single mom Cami Murphy finds herself in danger when she's given a pair of blue suede shoes that may have belonged to Elvis.
Moonlighting for a cleaning service that specializes in hoarding, single mother Cami Murphy is doing her best to provide for herself and her nine-year-old son Trevor. When the old woman who lives in the house Cami is working at insists she take home a pair of blue suede shoes, Cami can't say no, thinking her Elvis-loving son will appreciate them. But she finds a receipt in the shoebox that suggests the shoes might have belonged to the King, making them worth a small fortune. Before she can tell the old woman's handsome grandson—with whom she has made a connection during an embarrassing bout of stomach flu—her home is ransacked. Ward Reese, video game designer and developer, comes to her rescue again, but will he be able to overcome his lifelong distrust of women after being abandoned by his mother and fall for a single mom? AMAZON
When Piper Delaney and Emory Barrett, who have sworn off dating and romance after painful breakups, find themselves hosting a romantic radio program that has been making matches between people for decades, they'll have to decide whether to take a chance on romance again. How can they resist when they're surrounded by love songs? AMAZON
Colorado Springs, 1922
Reverend Seth Devlin, the handsome new minister, seems the perfect companion for Sadie's friend Pearl Thompson, at least in Sadie's mind. Convincing Pearl, a full-fledged flapper in rebellion against her bigoted, hateful father, and Seth, a new minister with a past to hide and future to protect, might be impossible. They seem to have nothing in common, until someone suggests cancelling the children's Christmas program.  AMAZON
Movies are king in 1956, and Gallup, New Mexico, on Route 66, is paradise for producing Hollywood B-movies. Veronica Scott wants nothing more than to be an actress, but her polio-afflicted leg has kept her off the casting rolls. Cooper Dean's only interest in the movie industry revolves around finding justice for his wife's death. When Cooper and Veronica are cast as secondary characters, much to their surprise, each sees an opportunity to help the other. But their cooperation will put Veronica in danger, and she'll have to play the role of a lifetime to save them both. AMAZON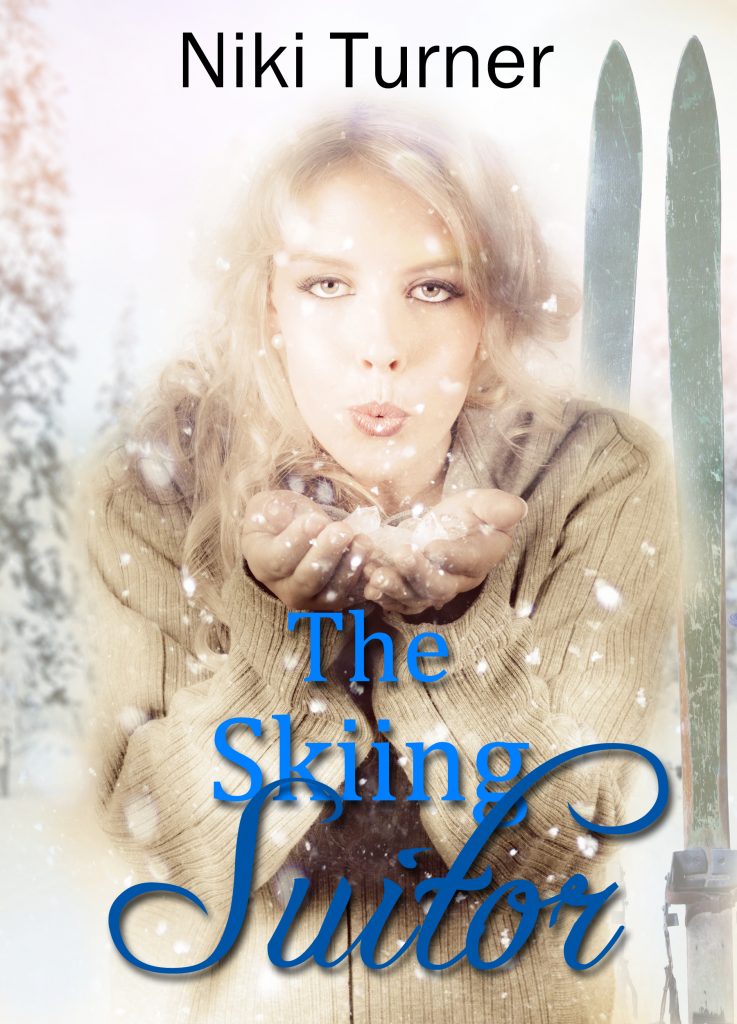 For Ruby St. John, skiing is both a passion and a practicality. Doctor Warren Kelly disapproves of Ruby's unconventional ways, but needs her help with his busy new office. Ruby likes the handsome new physician, but he's a little too staid for her tastes, even if she's impressed with his medical talents and inspired by his faith. When Ruby has to come to Warren's rescue, will he change his mind about her skiing ways? AMAZON