Lana Lynne is the pen name for Lana Lynne Higginbotham in the genre of Historical Christian Fiction and blogs. Lana's post- Civil War trilogy includes: "Home Always Beckons: A New Sunrise" (First released in 2009; revised edition coming in 2018) the sequel, "Trails of Change: A New Sunset" (First released in 2010; revised edition coming in 2018) and then "Sunbeams at Twilight: A Life's Echo" (Venture Galleries/ Gallivant Press-released in 2012 and Second Printing in 2014; new release coming in 2018);Creative Non-fiction set during World War II. "Life Between the Letters: The Chuck and Mary Felder Story" (Tate Publishing-released February 11, 2014 under her full name, Lana Lynne Higginbotham, and that of her coauthor, Mary K. Felder. Now unavailable due to publisher closing). New releases: A Compass of Stars in Your Eyes (Released February 2018) and Whimsy Michaels and Her Amazing Room (Released February 2018) Lana's website http://wwww.lanalynne.com. In addition to writing novels, Lana is also a speech-language pathologist.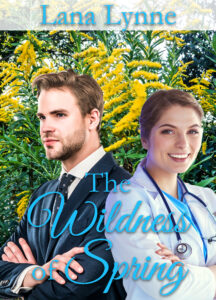 Meeting Mr. Wright.
Quil meets Mr. Wright and discovers he is all wrong.
An older neighborhood transformed into a subdivision.
Mandi Larkin, head of the Camp Acre's HOA, insists the oldest resident move because she's not following the rules.When Mrs. Long refuses to comply, how far will Mandi go to ensure the old lady leaves?
Attorney Cameron Wright is called to mediate the issue. How hard can it be? There's only one problem: Mrs. Long's property isn't technically a part of the HOA, and Dr. Quil Stuart won't have her nana harassed.

Then there's the goat . . . AMAZON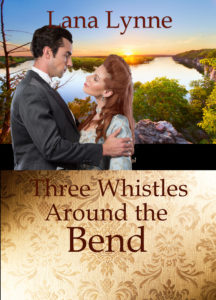 In the autumn of 1878, the South prays for a frost to end the yellow fever epidemic. The railroads continue to expand, extinguishing the former glory of the steamboat era. Clem Henry and Amelia McCrary meet on a train.
Amelia and her cousin are refugees, running from the yellow fever. Clem is a special sketch artist and writer for the newspapers. There's something familiar about each of them, but they can't grasp where they might have met. When unexpected circumstances take them to the small community of Resolution, their focus changes to their surroundings. There's something unusual about the community. This detour could forever change their lives.
Will they find life in the midst of death?
Will they find love amid the fear?
Will God send them something unexpected? AMAZON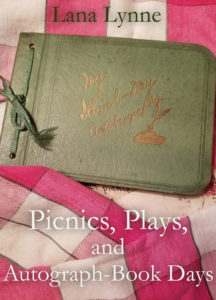 Vera and Cap grew up together in East Texas during the optimistic days before WWI, the dark days amidst the war and influenza, and the unprecedented post-war days. No one had time to ponder much beyond their own door. Each member of their farming families worked from sunup to sundown to survive. A strict and devout church heritage underpinned their rural community. Such beginnings didn't allow for many dreams, but it shaped theirs.

Vera wants to be a nurse, but Mama can't afford her dream. With her grandfather's support, she excels in her studies far from home in San Antonio, Texas.

Cap wants to marry Vera. For him, no other dream matters. She insists they must agree about their plans for the future. Well, he's agreeable. If there's any disagreeing, she'll have to do it.

A trip home in early July of 1927 may change everything. Will dreams be destroyed or discovered? Find out in Picnics, Plays, and Autograph-Book Days by Lana Lynne.  AMAZON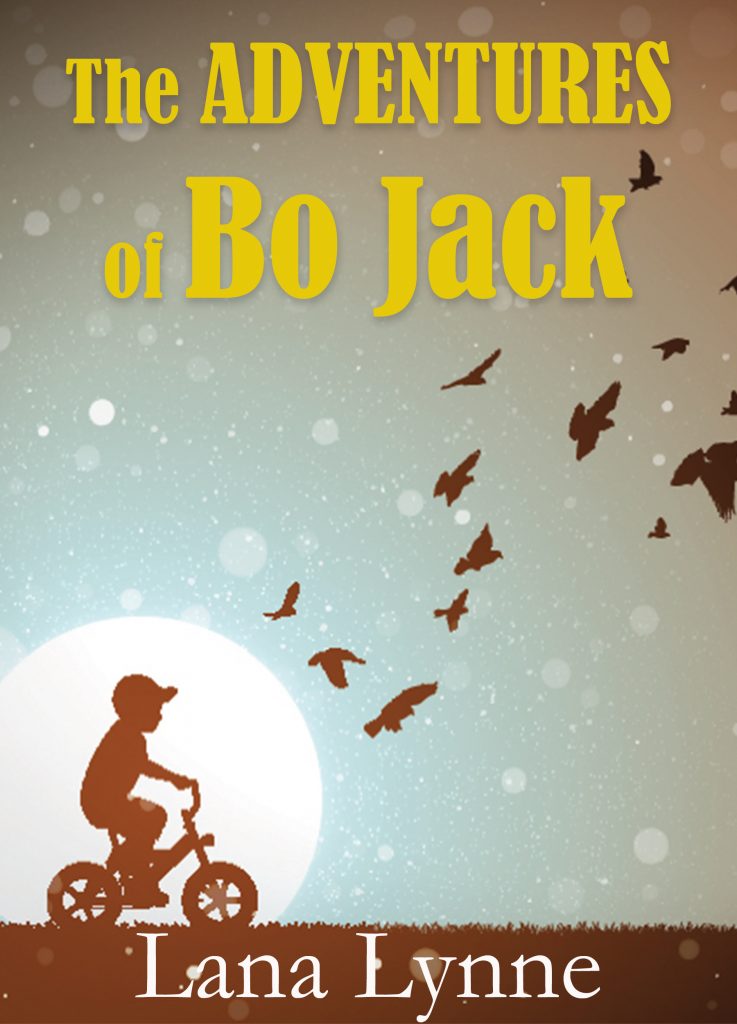 From Chapter 2:
Nothing terrified Mama more than a storm. The familiar pattern of left step . . . hop . . . right step . . . hop . . . stumble took over Bo Jack's feet as he struggled to keep up with her rapid pace across the field to his aunt's storm cellar.
The first time he could recollect her waking him at the height of a storm, his heart hammered against his ribs in a mixture of fear and the thrill of adventure. He'd been many times before, but this time his five-year-old brain took in everything.
The wooden doors covering the deep and damp cellar looked huge. Mama struggled to open them in the downpour. A shadowy figure beside his uncle's smokehouse caught his eye right before Mama pulled him into the depths of the dark cavern.
____________________________________________
A young boy finds adventure growing up amidst the sorrows and turmoils of a family and country emerging from the Great Depression, into the Second World War, and beyond. Times are hard, but for Bo Jack, every day holds unexpected discoveries. What's next? Join him. AMAZON
Marcus Johnson and John Wilkins marched from Rockport, Arkansas to aid in resolving the war that divided the nation. Many friends and family members fought beside them. Some returned home, spent and broken. Others remained where they had fallen, leaving only memories for their families.
John and Marc had decided not to make the return journey for a time. Instead, they had found solace in work with Texas cattlemen—until now. It's time to go home.
The devastation they discover in their home state further deepens the waters of guilt that engulf them. The Civil War reached the doors of the family and friends they had left behind. Anger, forgiveness, betrayal, and love are waiting for them.
Faces and names echo from the trees and farms. But when John and Marc discover romance in the surprising love of two sisters, a new sunrise dawns. AMAZON
Mina Kolek is an independent- minded young woman in favor of early Women's Suffrage views. Orphaned as a child, she grew up with her uncle in Colorado. Her travels with him to the mining camps and growing towns educated her on the harshness of life. The only girlish dream she retained throughout her childhood and college involved a young man her uncle met after a railroad tunnel explosion. The simple story Uncle Silas told never left her. Now she is trying to find the mysterious Jack Johnson and see if his life is everything she imagined. Only then can she decide the direction of her life. Should she hope to find a traditional home and love or live as an independent woman?

Jack Johnson has avoided coming home ever since his brother won their rivalry for Alice Cushman's hand in marriage. Now he wants to come home. His years as a surveyor for the railroads have brought him everything but what matters the most. Will his family welcome him? Can he find love again? Can he find home again? AMAZON
Boyd Richards has traveled endless paths since the end of the Civil War. His former boss, Shanghai Pierce, sends him to the Kennedy ranch to assist in a cattle drive to Kansas on Chisholm's trail. In the days before leaving on the dusty journey, two very different women intrigue him. Lucy Kennedy, the daughter of his new boss, and Hallie Price, a soiled dove working in the town saloon. Lucy, a spunky reporter, introduces Boyd to the town with an article in the local newspaper. Bitter from losing his wife and son while away at war and preferring to avoid attention, Boyd is none too happy at Lucy's actions and is relieved to leave before he gets to know either woman.
The cattle drive yields encounters with many new people and challenges. These events trigger unexpected changes for Hallie Price and Lucy Kennedy. But the journey takes Boyd further than he ever expected to go when he encounters James Hawkins, who opens his heart to the Scriptures and his eyes to the challenges of others. Healing the wounds of the past, Boyd strives to build a new life. What will happen as he travels Trails of Change? AMAZON
Lieutenant Edward Rigby couldn't deny the echo of his best friend's life as he traveled to Washington D.C. Others might consider his arrival a long delayed homecoming, but home is an illusion to him. The haze of events from the telegram bringing him to his friend's deathbed in 1869 seemed surreal. He could still see Hallie kneeling in the snow beside his friend's grave. It's now1874 and time to move forward. He must reconcile with his sister first. Then, there are promises he must keep.
Hallie Price Hawkins still felt and heard James everywhere. She smiled thinking of the achievements of the women taking refuge in the shelter of Hallie's House. James named the home for her due to her past situation as a woman with few choices and because of her present accomplishments. Hallie treasured becoming his wife the most. Losing him still devastated her heart. She had almost kept all the final promises she made to him. Once she finished the official nursing program in Boston, only one promised remained.
Lana Lynne reunites readers with beloved characters from her novels (Home Always Beckons ) (Trails of Change) and introduces an array of intricate new ones. This novel is a true tapestry of lives joined by the common thread of the life of James Hawkins woven throughout each. AMAZON
Somewhere between whimsical and real, between colored puzzle-pieced walls—which transformed beyond clockwork design and unmeasured time—sat a little girl.
Martha "Whimsy" Michaels baffles many who meet her, but she perplexes her brother Stephen most of all. Why can't she be like his friends' sisters? Theirs didn't vanish from rooms or obsess on making art collages with everyone. He'd settle for normal little sister irritations over his any day. Still, she had something he couldn't understand. Her friends did. She insisted he wasn't ready. What was that supposed to mean?
Whimsy's room holds treasure. Those who find it must lay down everything. Beyond the colorful walls, Spiritual battles rage. Those ready to step into the fray in absolute surrender must be ready. She always knows who is.
Travel from whimsical childhood to harsh adulthood with Stephen and Whimsy. Are you ready? AMAZON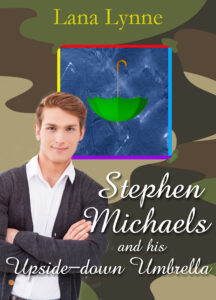 It's 2017. Five years have passed since Stephen Michaels left the military. Nikki helps him set up a foundation to assist military families through art centers and a trial app to rescue Veterans with PTSD. God guides them each step of the way. They fall in love, marry, and move to Monterey for Nikki's new job as an illustrator. Meanwhile, Stephen and an Army buddy work on the final version of his PTSD app.  

One night in the midst of a dream, Stephen receives not only the name and design needed to complete the official launch, but also spiritual advice about what is to come.

Nikki Michaels adores her husband, but the past two years have held a bittersweet mixture of loss and hope. Now, his best friend is missing and Stephen has gone deep to find him.

But what if he never returns? Why is life so upside-down? She's not sure she can handle any more loss.  AMAZON