Jo Huddleston is a multi-published author of books, articles, and short stories. Her debut novels in the Caney Creek Series are sweet Southern romances. She is a member of American Christian Fiction Writers, the Literary Hall of Fame at Lincoln Memorial University (TN), and holds a M.Ed. degree from Mississippi State University. Visit Jo at http://www.johuddleston.com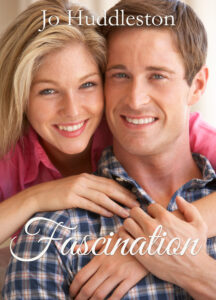 Would loving her be worth the risk?
In this sweet Southern romance, Susannah is thrilled with her new independence and decides she doesn't need a man to complete her life. Yet she's captivated by Edward.
Edward's bachelor creed is to take a woman out three times and walk away. Then he meets Susannah. Dating her is dangerous for his career goals, but he can't resist her.
Will their fascination turn into love?
When Edward's law firm assigns him an out-of-state project, will his career success remain his priority, or will Susannah become his primary concern? Find out in this 20th-century romance novel, book #1 in the Emotions of the Heart series.
If you like wholesome romance that brings together a city boy and a small-town girl, don't miss this intriguing and entertaining love story that can be read as a standalone. AMAZON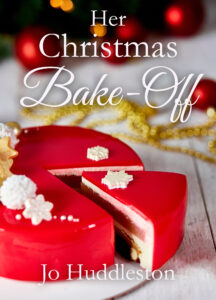 Even if Abby wins the Christmas Bake-Off, she loses.

In this 20th-century Christmas love story, Abby Hudson owns a bakery in a small Southern town. But a newcomer to town opens another bakery across the street from hers.

In this sweet Christmas romance, Dave Cameron expresses high hopes of running a successful bakery. Then he meets Abby, his competitor, finds her attractive, but senses a secretive air about her.

When the Merchants' Association plans a Christmas Bake-Off between Dave and Abby, with the winner receiving a kiss from the loser, why is she against the idea? Will Abby share her secrets with Dave so they can enjoy a romantic relationship despite their business competition?  AMAZON
  Christmas romance stained with secrets!

In this Christian romance, Ellen has lost her entire support system and those she loves except her two-year-old daughter. Yet, Ellen still hopes her knight in shining armor will ride in on his white horse, rescue her, turn her life around, and make all her problems disappear.

David, a fireman on a callout, rushes through the aisle of a grocery store, almost colliding with Ellen. But, when he holds Ellen's shoulder to prevent her falling, a sense of protection washes over her like a safety net. And, if anybody needs a safety net, she does! Ellen is lonely and vulnerable. David is like wind-blown fresh air over Ellen's tired existence.
Despite David's interest in her, Ellen can't decide if she deserves happiness again after her dreadful past. Finally, she decides that dwelling on her ugly past is just as foolish as thinking about a future with the fireman. Ellen doesn't reveal her history and meager lifestyle, convinced that knowing them would cause David to run far away from her.
Read now to discover whether Ellen shares her secrets with David. AMAZON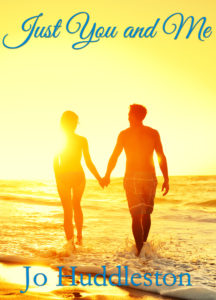 A Christian beach story of love, forgiveness, and divine providence
In this sweet mid-20th-century romance, a magnificent mistake brings Allison and Jim together, each at the beach with a buddy. An unfamiliar instant attraction tugs at both their hearts. But when Jim gives Allison a compliment, she misunderstands it as a pick-up line. When Jim subsequently falls silent, Allison determines to find a way to get him to love her. Jim has spent half of his adult life in the Air Force and will soon leave the military. He wants Allison by his side to help him with the challenges his new lifestyle will bring. But after a horrible accident at the airfield, Jim keeps his diagnosis from Allison for fear she may not want to spend their lives together.
Read this story today to discover the futures of two potential soul mates. AMAZON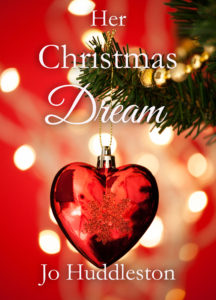 A Christmas romance sprinkled with suspense!
In this sweet romance, all Marilyn dreams of for Christmas is a relationship with someone who cares for her. Someone who really knows her. A stranger volunteers at the rescue shelter where Marilyn and her best friend George volunteer. George has concerns about Marilyn's safety if she dates the stranger. When George becomes overprotective of her, will Marilyn choose the bad-boy-stranger or her best friend to spend Christmas with this year?
Order this 20th-century story today to find out which man Marilyn chooses. AMAZON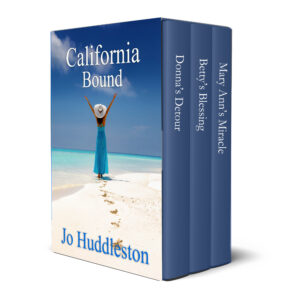 In 1956, twentysomethings Donna, Betty, and Mary Ann leave Alabama, their goal to reach Los Angeles and work as secretaries. Share their journey along U.S. Highway Route 66 as they travel by car to California. You'll experience along with them a dream-come-true adventure, unbidden love, misfortune, misunderstandings, and a real live prince-charming fairy tale. All three novellas are sweet romances that involve the pursuits of their southern-bred heroines. AMAZON
  When Mary Ann Williams was a teenager, her daddy fell from the lofty pedestal on which she had placed him. It will take a miracle to restore her trust in him and all men.
Orphaned Doug Palmer searched for a somewhere and a someone. When he enlisted, the U.S. Marine Corps became his somewhere. But until he met Mary Ann he'd never known anyone he wanted for his someone.
Proving himself trustworthy to Mary Ann will be a monumental task hindered by a roadblock named Roxie.
In spite of the possibility that Doug might be her prince charming, Mary Ann's shredded and bruised heart is not easily given away. She must believe Doug's words more than Roxie's or her fairy tale will disappear. AMAZON
A most eligible bachelor. A dignified woman.
The Perfect Pair?
Susan Lockwood is a serious-minded woman.
David Maxwell has never dated any woman more than six months—he becomes bored and continues to search for that someone who qualifies for the pedestal he's reserved for her.
When David interviews Susan for a position at his company, they find what they've dreamed of in each other. David makes her smile, and that pleases her. Susan is like a tonic, bringing out the best in him.
A record-breaking snowfall and power outages hit Asheville. Stranded, Susan must stay at his mother's and concludes David is tied to her apron strings. Not knowing he is attracted to Susan, she doubts she can overcome David's dependence on his mother and accept his ideal job offer.
In 1958 in snow-covered North Carolina mountains, two souls meet only to bounce away from each other like bumper cars at the county fair… AMAZON
They were buddies, not sweethearts…
In 1958, the job of an airline stewardess beckons Joyce Williams with its offer of travel and mobility. Being a stewardess would be her escape route from a boring life in her small hometown in East Tennessee. She would only return to her hometown if her best friend Wayne Mahan lived there instead of in Nashville—until she receives an invitation to her ten-year high school reunion.
At the reunion when Wayne tells Joyce he's always loved her, she fears he's doomed their childhood friendship. Wayne must persuade her that God's timing has finally brought them together as He planned.
A charming story of enduring friendship and genuine devotion. You will root equally for Joyce and Wayne! AMAZON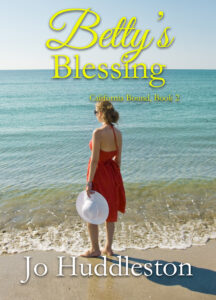 Betty Campbell catches Donna's bridal bouquet but has no desire to marry, especially not to Greg Turner, whom she considers arrogant. When Greg travels from Alaska to California to be the best man in Tommy's wedding, he plans to move on as soon as possible. Then Greg meets Betty and he's drawn to her like ants to spilled sugar.
But Betty's fiery blue eyes take exception to his every word and expression! Greg seeks to discover why Betty is so hostile toward him. Misfortune and misunderstandings trigger the couple's concern for one another.
Betty's Blessing is a sweet romance story of unbidden love, set in 1956. AMAZON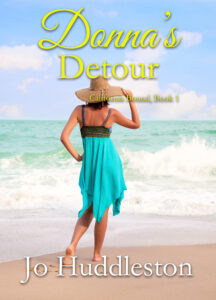 When Donna Turner and two girlfriends leave Alabama in 1956 and head to California on Route 66, Donna runs out of money. Her girlfriends continue the journey to Los Angeles, leaving Donna in Needles, California where a dream-come-true adventure is about to happen.She worshipped the ground he walked on when she was fifteen, and now he shows up at the diner where she works. Will he remember her or does he still think of her as her brother's skinny kid sister? Will Donna be confident enough in herself to accept her dream? AMAZON
Alice loses herself in grief and can't find her way back.
In 1954, twenty-six-year-old Alice Patterson undergoes a pregnancy loss that affects everything and everyone she touches. Emotionally and physically drained, she must come to terms with her traumatic loss or risk losing her husband, her best friend, and her sanity.
Her best friend JayNell and her husband Paul offer Alice support and comfort. She persists in her grieving, which hinders her healing. The doctor advises there is no normal recovery period for what Alice has undergone. Time is her best ally.
In her small southern Mississippi town, her church Sewing Circle's new project triggers an unsettling setback to Alice's recovery. Afterward, she succumbs to suspicions of Paul's infidelity that causes her collapse, from which she may not recover.
Paul's unspoken goal is that they will recapture the love they held for one another on their wedding day. He's hopeful that the approaching spring season will bring a reawakening of the Alice he married, as it brings a newness to all living things. AMAZON
A sweet romance spiced with deception, set in 1959.
Jean Stewart and her mama stand firm to protect their family business from a big-city developer's takeover. Oscar Wainworth sends his son William to convince the ladies to sell their property. William has an instant attraction to Jean, believes he shouldn't be the one to discuss the sale with the Stewarts, and gives them a fake name. If they know he's a Wainworth, he's likely to find himself out on the sidewalk.
One lie leads to another until William may have dug a hole too deep to escape. By stealth he learns that Jean can't associate with anyone who is dishonest. To win Jean's love, William must convince her that his lies flowed from good intentions. AMAZON
Will Rose find the solitude she seeks during her island summer or is solitude what she really wants?
A compelling story of one woman's pursuit of restoration from physical abuse at the hands of her fiancé. Rose Marie Henley's Great-Aunt Clara convinces Rose to spend the summer at her South Carolina beach house.
Aunt Clara's handyman sends his nephew to repair Rose's water heater. Last year Rose would have been excited to see his over-the-top handsome nephew, Frank Sutton. But now she doesn't want any man in her life again.
Frank has an instant attraction to Rose. Can he break through her defenses? He'll do anything to protect her, but will she open her heart to trust him? AMAZON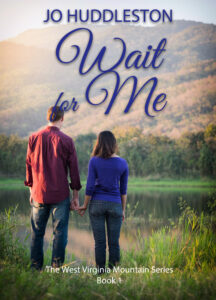 Can Julie, an only child raised with privilege and groomed for high society, and Robby, a coal miner's son, escape the binds of their socioeconomic backgrounds? Set in a coal mining community in West Virginia in the 1950s, can their love survive their cultural boundaries?
This is a tragically beautiful love story. The American South's rigid caste system and her mother demand that Julie chooses to marry an ambitious young man from a prominent and suitable family. Julie counters her mother's stringent social rules with deception and secrets in order to keep Robby in her life. Can the couple break the shackles of polite society and spend their lives together? Will Julie's mother ever accept Robby? AMAZON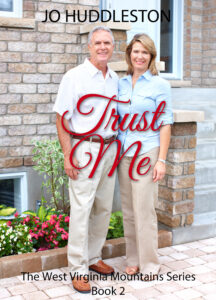 West Virginia, 1960
A mine owner. An elegant lady.
Seductive voices that scoff at trust.
Loreen Fletcher has suffered heartbreak. She resolves never to trust a man again. She has earned a respected position with no help from anyone, especially not from a man. At thirty-six, Loreen knows loving brings inevitable misery, and she won't pick at that scab again.
Claude Capshaw's life has taken another detour. Things that drove him no longer motivate him. Nothing fulfills him anymore—except that elegant lady at West Virginia University. Why won't she trust him when he tells her he'll never betray her? AMAZON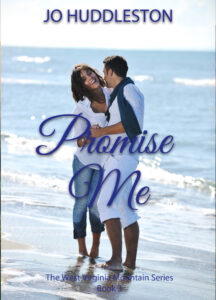 In 1960, civil discord in Vietnam fills the news. After his college graduation, Patrick Fitzgerald plans to join his daddy's South Carolina accounting firm. But Uncle Sam may have another position in mind for Patrick—in the U.S. Army. His family's affluence would be no match for the persuasion of the military draft
Adriana Montagna's Papá ekes out a living as a coal miner in the mountains of West Virginia. Can a lasting relationship form with Patrick, or will his wealth become a barrier between them?
Meanwhile, the fiber of America's unity stands on the precipice, while its youth fight a no-win battle on foreign soil. What good can a young couple hope for at such a time as this? BUY NOW
Now, altogether in one volume, enjoy all three sweet Southern romances in the West Virginia Mountains series. Beginning in the simpler and more innocent times of the 1950s and continuing into the chaotic early 1960s, read about the journeys of Julie and Robby, Loreen and Claude, and Adriana and Patrick. You will develop strong feelings for these clear, true-to-life characters. Their stories take you from the hardscrabble lifestyle of coal miners in West Virginia to the affluence of South Carolina coastal living. This volume includes three full-length novels: Wait for Me, Trust Me, and Promise Me. BUY NOW
Our day-to-day troubles often feel immediate and momentous to us, while God can seem absent and powerless. What happened to the majestic God of the Bible?
According to author Jo Huddleston, the problem doesn't lie with God. It is we who have forgotten his greatness. Whether you're feeling spiritually dry, or you simply want to spend a moment each day reflecting on our glorious King, His Awesome Majesty can enhance your appreciation of our magnificent God.
Join with Jo Huddleston in 70 conversational, devotional thoughts on God's splendor. Her meditations sometimes challenge and sometimes console, but they usually help clear obstacles from your personal access to God's power.
His Awesome Majesty is written by someone who understands the troubling times other women face. In her words of hope, you can feel the healing caress of the Father, and enjoy personal contentment in his presence. Let Jo Huddleston remind you that God comes in our suffering and in our happiness, but always "God comes in awesome majesty." (Job37:22)   AMAZON