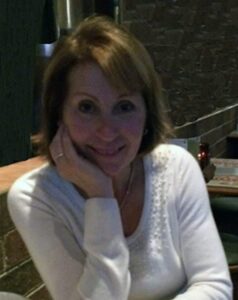 Born and raised in a small town in southeastern Wisconsin, Christine graduated from the University of Wisconsin-Whitewater, Magna cum Laude. She is an award-winning essayist which led her to copy editing and writing. After self-publishing two books, she now writes inspirational romance and is a member of the Romance Writers of America.
She lives on five acres in the country with her husband and golden retriever. A love for the outdoors has her enjoying golf, tennis, kayaking and simply sitting in a lawn chair listening to nature.
All of her books are available on Amazon: Nick, The Journey of a Lifetime, The Ticket, A Christmas Kind of Perfect, and A Perfect Fit.
Her social media sites include:
Her website: www.christineschmpf.com, www.goodreads.com/Christine_Schimpf, www.facebook.com/authorchristineschimpf, twitter.comChrisSchimpf, www.fictionfinder. Her email is [email protected]
Romance wasn't part of the deal…or was it?
Accepting a temp position as an innkeeper in Door County, Wisconsin, was not part of Andrea Lockart's plans, but when the opportunity presented itself after her recent job loss, she vowed to make the best of it.
Chet Taylor isn't certain the woman he hired can handle the job at his new B&B, but he's a desperate man. He needs the income to help pay the bills, not only for the inn but for the family produce farm where the B&B is located. When Chet's interest in the new hire becomes personal, he discovers the real reason she's entered his life. But can he break down the walls she's erected to protect her heart?
As Andrea and Chet work together to make the inn a success, their difference cause a spark neither one can deny, but will they be able to break down each other's barriers to discover the forever love waiting for them on the other side? AMAZON