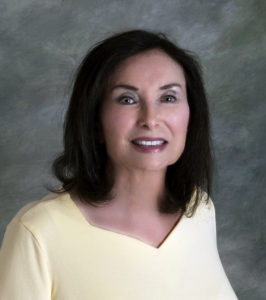 Award-winning Author, Anne Greene delights in writing about wounded heroes and gutsy heroines. She writes both historical and suspense novels. Anne graduated from the University of Texas, Dallas, cum laude, with a degree in Literary Studies. She's freshly back from Seoul, Korea with her very recently retired Army Special Forces Colonel husband. Anne loves to travel and has visited twenty-nine countries, including three communist ones. Anne set a few of her books in exotic locations such as the American Virgin Islands and Istanbul, Turkey. A visit to the Scottish Highlands and Lowlands resulted in her book, MASQUERADE MARRIAGE. Her book A TEXAS CHRISTMAS MYSTERY is set in Anne's home town.Looke for her newest release from B & H Publishing, ANGEL WITH STEEL WINGS coming soon. Anne's love of sailing, horseback riding, history and art, as well as her Plano Police Academy training and her military life, often show up in her books. Anne's highest hope is that her stories transport the reader to awesome new worlds and touch their hearts. To learn more of Anne and to view her art as well as pictures from her extensive travel, visit her at AnneGreeneAuthor.com. Order her books and see reviews on Amazon.
 Felicity's father dies, leaving her stranded at Ft. Laramie, Wyoming, one-third the way to homestead 640 acres in the Oregon Territory. She has money and supplies to continue her journey, but a woman alone cannot claim the free land. So, she advertises for a husband.

Ben's got massive debt and Gold Rush fever and heads to California. But at Ft. Laramie he's robbed of everything he owns, including his horse. His only recourse is to strike a bargain with Felicity.

At the fork in the trail, will he trek to Oregon to help her homestead, or will she accompany him to dig for gold in California? Can these two stubborn people with very different goals make the right choice? AMAZON
 Wedding photographer, Misty Gordon, photographs a mysterious man at a late December wedding. He disappears before she can discover his name. Next morning as she walks the beach, she discovers his body floating in the ocean.

As Misty summons EMT, the man wakes but has no memory. After he disappears from the hospital, Misty discovers him aboard a million-dollar yacht. As she talks with him, two assassins try to kill them both.

Is this a murder for hire, a revenge killing, or a political assassination? Is the man with no memory a drug dealer, an FBI agent, or a billionaire?

Can Misty solve the mystery before they both end up in the morgue? AMAZON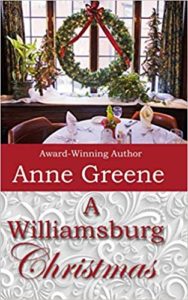 Christmas 1955 – Trent jilted Holly. Should she give him a second chance? Has too much time elapsed and is too much fire quenched for this romance to rekindle?
Holly falls in love with the sights, sounds, and scents of Christmas in Colonial Williamsburg during her first months living there. She's a widowed mother raising 8-year-old twin boys by working as a waitress in a famous Colonial Williamsburg Inn.
Trent disappeared from Holly's life ten years ago. Now he's back and wants to marry her. Santa's matchmakers complicate Holly's decisions by bringing new men into her life. Will the competition prove too much for Trent? AMAZON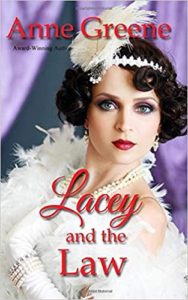 It's the height of the roaring twenties, alive with flappers and speakeasies. Lacey Fairchild is a modern daughter of the era. Rich, fun-loving, blossoming with life, Lacey finds herself witnessing the murder of her date at a popular speakeasy, and the kidnapping of his sister.
Mitch Ferguson's college roommate and best friend is murdered. His roommate's sister, Patricia, kidnapped. Risking his life, Mitch goes undercover into the Chicago Mob to rescue his roommate's sister.
Will Lacey and Mitch succeed in shining the light of justice into the dark shadows of corruption found in the speakeasies and mobs of Chicago, or will they join Patricia and her brother's fate? AMAZON
Maine 1940 – Nessie McDonald, daughter of a recently deceased lighthouse keeper seeks a husband by Thanksgiving to share the work and responsibility of warning sailors off the rugged Maine coast. She advertises in the Bar Harbor News for a husband and cooks gourmet dinners for each would-be husband's interview.
Kyle Cameron, the injured seaman she rescues from the sea, doesn't qualify because he must return to his home in Australia to run his enormous sheep station. Yet Kyle, lying on a cot in the kitchen with a broken leg, points out each of Nessie's aspiring husband's unsuitability by reading spiritual advice aloud from Lady Jane's New England Cookbook, Nessie's mysteriously discovered heirloom. Kyle pokes fun at each applicant suitor with hilarious Aussie advice.
When Kyle must return home, he cooks up a recipe of his own. AMAZON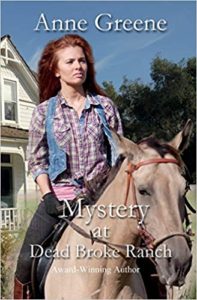 Can a woman with permanence and family stamped on her forehead find the courage to love a footloose, but irresistible, murder suspect?
THE DREAM
After Ashley Sinclair's grandfather is murdered, she dreams about converting the old Victorian ranch house she inherited into a haven for her younger siblings; twin sisters, and a brother recently paralyzed in a football accident. Because they were raised in different foster homes, Ashley fears they will reject her love. Other fears haunt her. Because her charming, handsome father abandoned her, she distrusts men. And she's guilt-driven for not having kept her family together.
THE SUSPECT
Stone Hunter Price goes undercover to work for Ashley as he tries to clear himself of evidence that he killed her grandfather. A vengeful lawman vows to convict Stone. His own family believes Stone is a murderer. Alone and without funds, he's estranged from his family.
THE TIMING
The lawman is minutes from convicting Stone. The murderer is seconds behind Ashley. When the clock strikes, who will win?  AMAZON
1879 – San Antonio, Texas. Stagecoach robbers steal the mortgage money from Cat Devine, the rancher's daughter. Cat's father hires a Pinkerton detective to restore the money and protect his daughter from the disfigured desperado who threatens to kidnap Cat and take her for his woman.
Travis McGuire, the Pinkerton Detective, is a man to be reckoned with. He faces down a flood, gunfights, and Cat's father. But can he restore Cat's sullied reputation?
Cat Devine confronts stage robbers, her demanding father, and gossiping neighbors. But can she resist Travis McGuire, a hero with a heart as big as his Texas home. He's a man who wears a star and upholds his commitment. AMAZON
This Romantic Comedy stars a Crazy Optimist who owns a Pet Taxidermy shop and supplements her income by becoming a Professional Maid Of Honor.
Sparkle January recently moved to New York City. She finds a best friend in Nick Patrizio, whose Harvey's On The Harbor restaurant is around the corner from Sparkle's apartment. She visits Harvey's daily, not to eat, but to tell her troubles to Nick and drink coffee.
Sparkle finds that building both her new professions brings unexpected difficulties and dilemmas. And she intent on transforming herself from Ugly Duckling into Acceptable Swan. Nick is the voice of reason and safety in the storms. Nick's had tragedies of his own but falls for Sparkle the first moment she breezes into his restaurant. But Sparkle hides a secret that forces her to guard her heart. And what is the key to Sparkle's optimism? AMAZON
A dream shattered – a love jilted – a heart broken. People change. Is there a second chance for love above the clouds? It's the swinging sixties. An ex-fiancé flies back into a stewardess's life. He dumped her once. But this war veteran knows what he wants now. Torn between attraction and fear, will she head for the runway or the hangar?
She's left behind her past, with its small-town values and jilted love to see the world and become independent. He's returned from war and death with a single goal—to redeem the worst mistake of his life. She wants nothing to do with him. He wants her as his wife. Will their flight end with an emergency landing—a total crash—or a perfect glide into the right airport, the right gate, and the right destination? AMAZON
A Regency. It's late August, and the heir to the title, Earl of Bentley, faces a dilemma. He must find, persuade, and marry a titled and moneyed English lady before October 30th or he will lose his estates, lands, and finances. So, Bentley, unlearned in the Rules of Love and the intricacies of women's psyches confronts a ticking clock. He hires a matchmaker.
Lady Camilla Merriweather, eldest daughter of a viscount, must use her considerable beauty to marry a rich, titled, Englishman to save her large family from the poverty and disgrace brought upon them by huge losses in the stock market. Due to a mix-up, Lady Camilla finds herself at a house party set in motion by the Earl's matchmaker. Will a series of blunders and adventures lead to a happily-ever-after ending? AMAZON
A Yankee Army major so admires a Confederate spy that he puts his life on the line for her. What secret does the major keep from the spy? Can love based on secrets survive? Is there a future for these war-torn lovers?
Danger loving, madcap Sophie Garrett spies for her beloved Confederacy. Flirting her way through Union lines, she gains vital information for General Stonewall Jackson until she is suspected of passing secrets. She's unable to hoodwink Yankee Major Brent Bartell. Even though his moral and ethical allegiance belong to the North, he so admires the rebel spy's courage and wit that he puts his own life on the line to protect her from prison and death. AMAZON
Desperate widow Olivia accepts a position as a mail-order bride, yet refuses to accept any male's proposal. Fighting demons of his own, Sheriff Stark sees a second chance for love. This widower vows to win the widow or die trying…and almost does.
Olivia Rose Baker abandons her dying hometown in Massachusetts to become a mail-order bride in male-dominated Seattle, Washington. Her abusive husband died in the Civil War and left Olivia wary of marriage, so she hopes to take a teaching position rather than become a bride.
But the man who purchased her ticket to Seattle insists she fulfill her contract and marry.
Stark Macaulay, former Confederate and now Sheriff of Seattle, is smitten with Olivia. Stark, unlike all the rich men in Seattle, has nothing to offer Olivia but his love. But Olivia hates anything to do with the Confederacy.
Both fight an uphill battle. Both clash with demons from the past. Both struggle with desperate futures. Will these strong-willed people gain a second chance at love? AMAZON
ESCAPE
A spinster on the run from a trumped-up robbery charge finds a
position as a Placer Agent on The Orphan Train leaving New
York for Cincinnati.
DANGER
The Pinkerton Agent assigned to protect the train falls in love with
her, discovers her disguise, and must bring her to justice.
LOVE
Will her skeptical, hurting heart accept his love? Will she truly
escape her past? Will the orphans under her care find loving
homes at the end of the line? AMAZON
1925 – What happens in the roaring twenties when a daredevil barnstormer falls in love with a wing-walking flapper threatened by dangerous men who will exploit her?
Orphan and wing-walker Gloria needs a job when her boss dies in a barnstorming accident. With no other jobs available, she sweet-talks Rand into letting her walk his wing. Flying Ace Rand fights wartime injuries that hamper his flying even as he works to gain the world-record for solo flight across the Atlantic. He bucks his wealthy dad's plans for him to settle down, join the company, and marry a socialite.
Rand falls in love with the courageous, fun-loving, talented, and above all daring Gloria. But Orphan Gloria's experienced too many men who promise love and marriage and instead take advantage of her being alone in the world. She holds Rand at arm's length. Without her knowledge, Rand protects her and makes sure she doesn't starve. When Gloria's offered a movie contract Rand knows he must intervene.
Will Gloria turn her back on fame and fortune to wed a man addicted to danger? AMAZON
Heiress Abby Hollister's Papa demands she stop toying with young men's hearts and marry within a month or be disinherited. After reading an ad for a mail-order bride in untamed Laramie, Wyoming, Abby makes a list of characteristics she expects for her husband and sets off to claim the perfect mate and secure her personal fortune.
Stage coach driver, Zach Tyler likes his exciting job where he outsmarts robbers and Indians and keeps the stage running regardless of weather, break-downs, and ornery passengers. But passenger Abby Hollister proves to be an unusual challenge. He protects her on the journey to Laramie, but in that town women are as scarce as a bird's nest in a cuckoo clock, and men go crazy when the beauty arrives seeking a husband. AMAZON
A CHRISTMAS BELLE tells Amanda's story. Amanda expected a Wyoming cowboy, not a Southern Gentleman with a dangerous job. Can the wounded Mail Order Angel and the very Southern Wyoming Sheriff overcome the difficulties of their personal baggage and of the raw western boomtown where men die at the drop of a gold nugget and women are scarce as a tail-hold on a bear? Will the Sheriff put DUTY before love as the fiancé who jilted Amanda had done?
She's a transplanted southern belle jilted by her finance' who preferred DUTY to his family. Amanda's desperate for a new start in a new territory with a Wyoming cowboy. She's known as a mind reader, but in reality she reads the fleeting expressions people hide. Frank struck gold in the Wyoming Gold Rush and is elected Sheriff by the people of Angel Vale. He signed up for a mail-order bride, not because he wants a wife, but because he needs a mother for the baby boy left on his doorstep. Unfortunately for Amanda, Frank hails from the deep South and DUTY is his middle name. Will Frank choose love or Duty? AMAZON